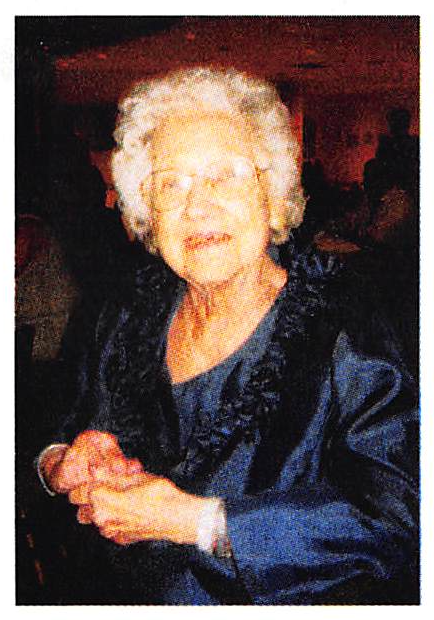 Ruth Bristowe of RR 1 Listowel - Age 90
1923-07-28 - 2014-07-20

Mrs. Ruth Marion Bristowe of R.R.#1 Listowel passed away at Caressant Care Nursing Home on Sunday July 20, 2014, at the age of 90. Beloved wife of Paul F. Bristowe. Dear mother of Murray & Laurie Bray of R.R.#3 Listowel, Marilyn & Graham Bowman, Sharon & Graham Crabb, all of R.R.#1 Gownstown and Don & Rhonda Bristowe of R.R.#1 Listowel. Loving grandmother of Shelly, Sherry and Bob Bray; Bruce, Mark, David & Heather Bowman, Paul & Ashley and Mike Crabb; Aimee & Nathan Bristowe and great-grandchildren Connor & Logan Crabb. Sister of Harry Purcell of Listowel, Morris & Ina Purcell of Gowanstown and sister in-law of Vera Bender of Listowel, Keith & Marion Bristowe of R.R.#3 Listowel and Dennis & Lorraine Bristowe of Ennismore. Predeceased by her first husban Robert Bray (1956) and her parents, Roy & Gertrude (McDowell) Purcell. Mrs. Bristowe was a member of the Trinity United Church, Life member of Listowel West Branch Institute and Listowel Agricultural Society.
Funeral service to be held on
Wednesday 23rd of July 2014 at 1:30pm
Trinity United Church
Visitation will be held at the Listowel Community Family Funeral Home an Tuesday July 22 from 2-4pm and 7-9pm. Funeral service will be held at Trinity United Church, Listowel, on Wednesday July 23 at 1:30pm with Rev. Steve Cox officiating. Internment in Fairview Cemetery, Listowel. Memorial donations to Canadian Diabetic Association, Alzheimer's Society of Perth County or Trinity United Church would be appreciated.
Location
230 Barber Avenue North
Listowel
N4W 1R7
Canada