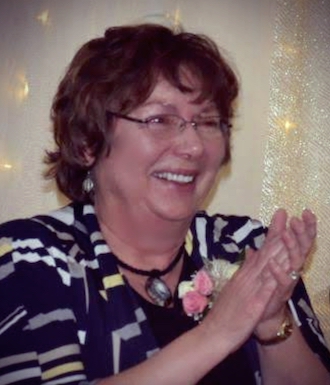 Shirley Barfoot of Listowel - Age 71
1949-09-21 - 2021-02-14
At Listowel Memorial Hospital on Sunday, February 14, 2021, Mrs. Shirley Faye (Richter) Barfoot of Listowel in her 72nd year.
Beloved wife of Brian J. Barfoot.
Loved mother of Jeffrey P. & Kelly Barfoot and Amanda F. & Miguel De Oliveira and the late Michael J. Barfoot (1992).
Fondly remembered by grandchildren; Emma & Christopher Inch, Hannah Barfoot, Maya De Oliveira, Keon De Oliveira, Tate De Oliveira and Knox De Oliveira.
Predeceased by her parents Clarence & Verna ( Giles) Richter and one sister.
Cremation arrangements entrusted to Listowel Community Family Funeral Home, Listowel.
A Celebration of Life service will be held at a future date by way of the Zoom platform.
Spring interment at Fairview Cemetery in Listowel.
Memorial remembrances to the world wide work of Jehovah's Witnesses via – "donate.jw.org" would be appreciated.
The family wishes to sincerely thank Drs. Latuskie & Peel and the nursing staff on the second floor of Listowel Memorial Hospital for their professional care and concern of Shirley while she was a patient.
Condolence & donation information available at www.listowelfuneralhome.com
A Celebration of Life service will be held at a future date by way of the Zoom platform. Spring interment at Fairview Cemetery in Listowel
No information available yet
Location
8372 Fairlane Road
Listowel
N4W 3H2
Canada
519-291-4947