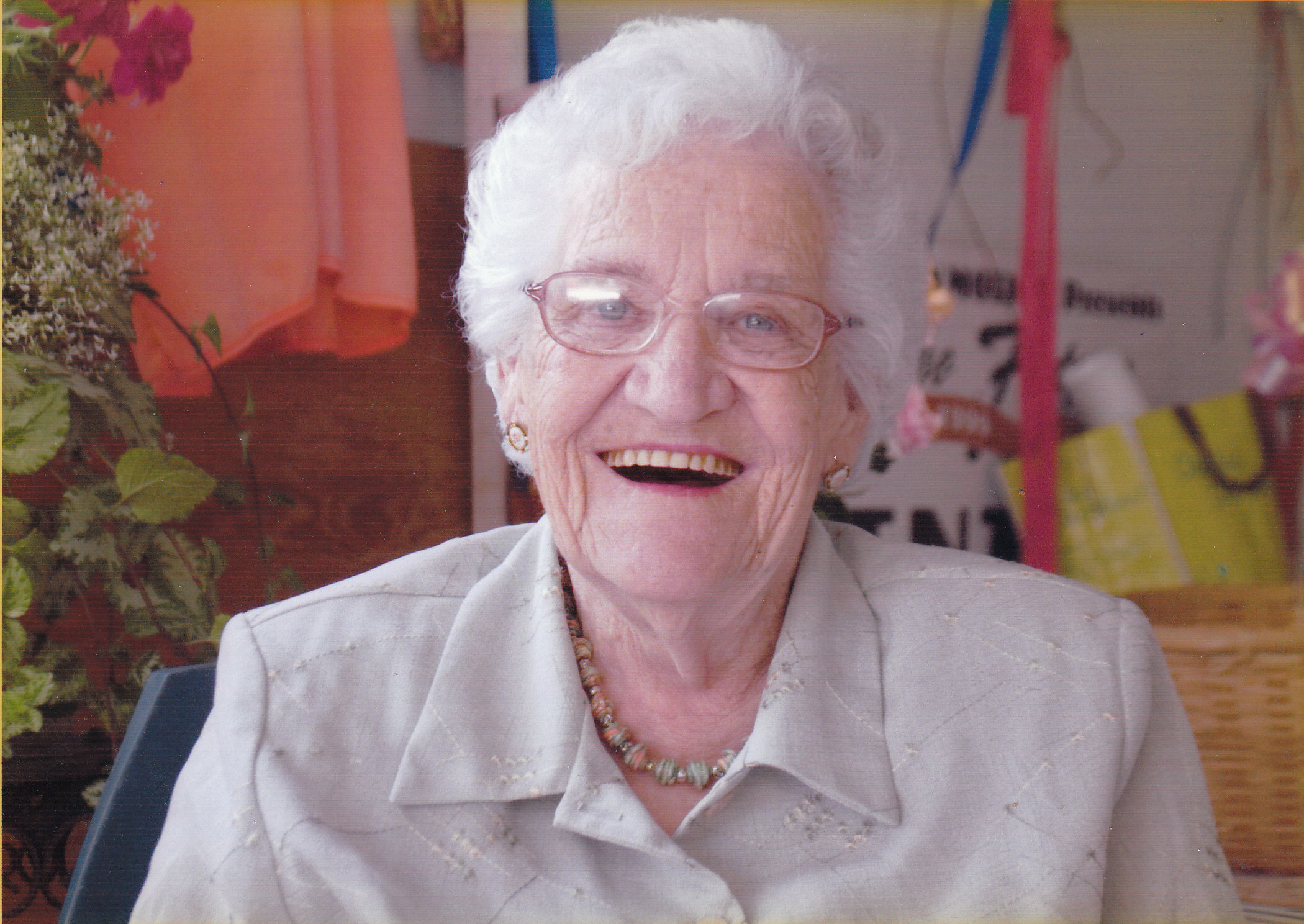 Ruth Edna Sauve-Schade of Brussels, ON - Age 95
1920-06-25 - 2016-03-31

Passed away peacefully at Huronlea on Thursday March 31st, 2016. She resided in Brussels and was born 95 years ago in Salmon Arm, B.C. Ruth was the beloved wife of Neil Schade and loving mother of Glen & Judi of Stouffville, Sandra, Dale, Beth & Don all of Brussels, and the step-mother to Don & Kent of Brussels and Carol of Stratford and sister to Glady who lives in Calgary. She was a grandmother to 7, a great-grandmother of 10 and remembered by many nieces, nephews & friends. Predeceased by her first husband Clayton Sauve and her brother Glen Gaskell. Ruth lived a long full life and was blessed by the love of a good man during her final years and having her family live close by. She is missed. We let her go but are keeping the memories.
As expressions of sympathy memorial donations to Brussels United Church would be appreciated by the family.
Funeral service to be held on
Friday 08th of April 2016 at 2:00pm
Brussels United Church
A Celebration of Life will be held at the Brussels United Church, 61 King St., Brussels on Friday, April 8, 2016, with visitation from 1 pm until the time of service at 2 pm, with Pastor Sandra Cable & Rev. Mark Gedcke officiating.
Location
61 King Street
Brussels

Canada