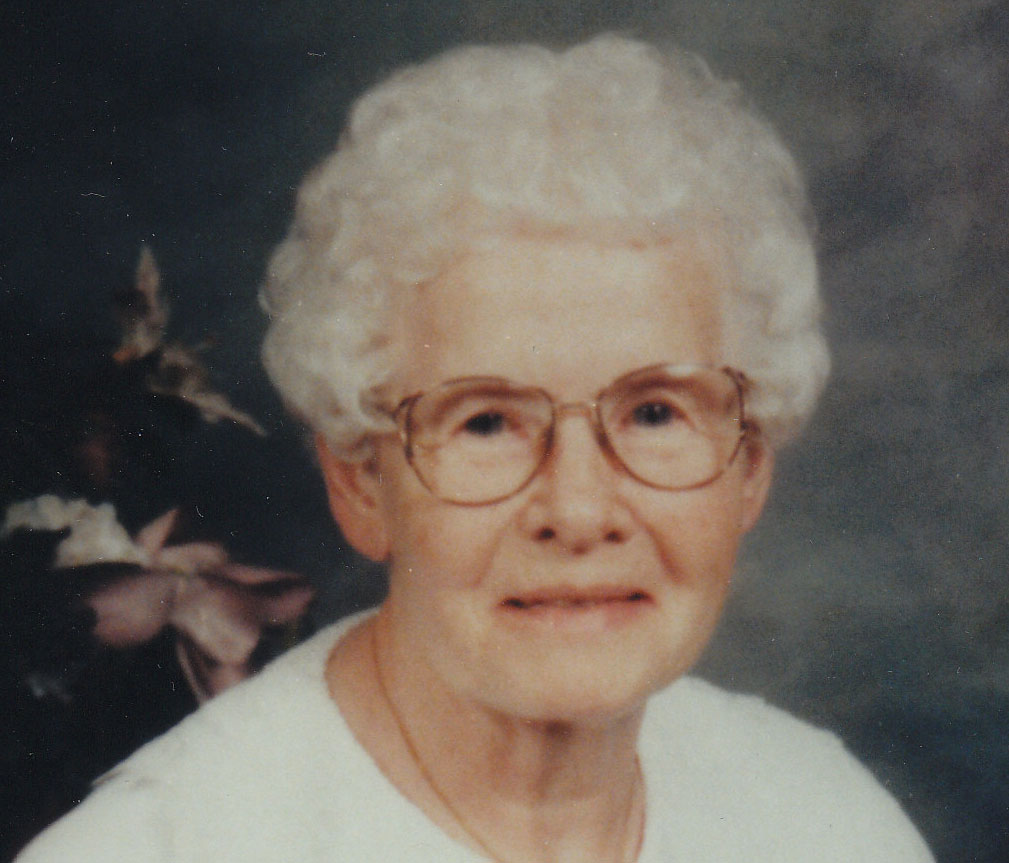 Mrs. Janna Burgler of Listowel - Age 96
1919-01-07 - 2015-11-20

Mrs. Janna Burgler of Caressant Care Nursing home , Listowel, went to be with her Lord, on Friday, November 20, 2015, in her 97th year.
Mrs. Burgler was born in Leens, The Netherlands, on January 7, 1919, to the late Jan & Harmke Spanninga. She married Wicher Burgler on December 7, 1939. He predeceased her on December 21, 1996.
Loved mother of Harmke Holman, Tina & Klaas Donkersgoed, Rita & John Donkersgoed, Cathy & Jake Raben, Helen & Del Aguiar, Willie & Karen, Hank & Irene, Harry & Louise and mother-in-law of Sherry & Joan. Lovingly remembered by 42 grandchildren, 75 great-grandchildren, 11 great-great-grandchildren and countless nieces, nephews, relatives and friends.
Predeceased by 4 sons, John, Casey, Charlie & Tony and son-in-law Klaas, 3 grandchildren & 1 great-grandchild.
Funeral service to be held at Bethel Christian Reformed Church, Listowel on Wed., Nov. 25, at 1 pm with Pastor Henry Meinen officiating.
Interment Fairview Cemetery, Listowel. Memorial donations to the Canadian Cancer Society or Heart & Stroke Foundation would be appreciated.
Funeral service to be held on
Wednesday 25th of November 2015 at 1:00pm
Bethel Christian Reformed Church
Visitation at the Listowel Community Family Funeral Home, Wallace Ave. N. at 8372 Fairlane Rd., Listowel, on Tuesday, November 24/15 from 2-4 & 7-9 pm.
Location
345 Elizabeth St E
Listowel
N4W 2P7
Canada