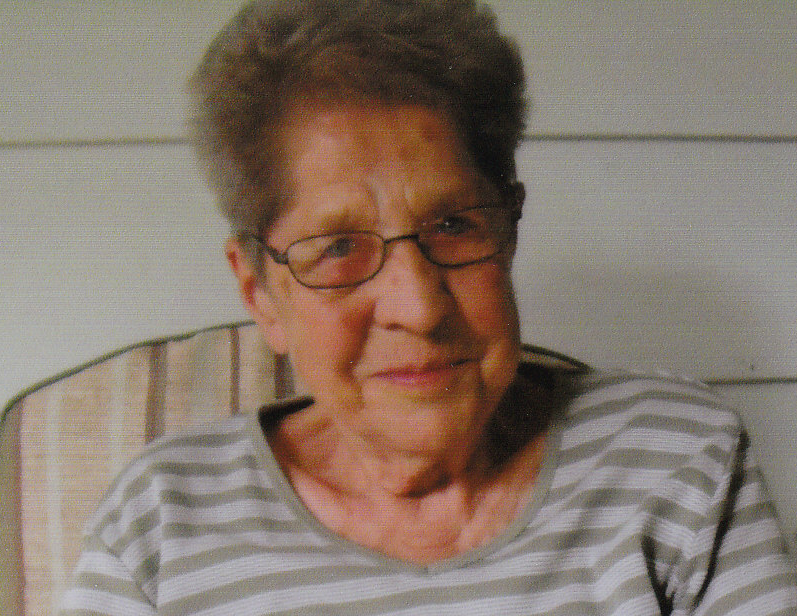 Mrs. Fern Boyne of Listowel - Age 90
1926-06-17 - 2016-06-29

Mrs. Fern Kathleen (Gile) Boyne passed away at Listowel Memorial Hospital on Wednesday, June 29, 2016, in her 91st.year.
Beloved wife of Lloyd Boyne. Loved mother of Bob & Joanne Boyne. Fondly remembered by grandchildren; Kyle & Stephanie, Cody & Elizabeth, Kirby Boyne and great-grandchildren; Madeline, Gabriel and Thatcher.
Dear sister of Shirley Sturgeon and sister-in-law of Lorraine Gile, Helen Boyne and Marg & Bill Grover. Greatly missed by many nieces & nephews.
Predeceased by siblings; Carl, Glen, Ray & John Gile, Beulah Hammer, Ivy Strachan and brothers-in-law; Gerry Brame, Earl Sturgeon, Cecil Hammer, Ray Strachan, Art Boyne, Blake Boyne, Cecil Boyne and sisters-in-law; Greta Boyne, Mildred Taylor-Munro and Donna Gile and her parents, John & Olive (Shoemaker) Gile.
Interment Fairview Cemetery, Listowel.
Memorial donations to Listowel Memorial Hospital Foundation or North Perth Community Hospice would be appreciated.
Funeral service to be held on
Saturday 02nd of July 2016 at 10:30am
Listowel Community Family Funeral Home
Visitation at Listowel Community Family Funeral Home in Listowel (519.291.4947) on Saturday, July 2, 2016, from 9:30 am until time of service at 10:30 am with Rev. Ralph Dwarika officiating.
Location
8372 Fairlane Road
Listowel
N4W 3H2
Canada
519-291-4947