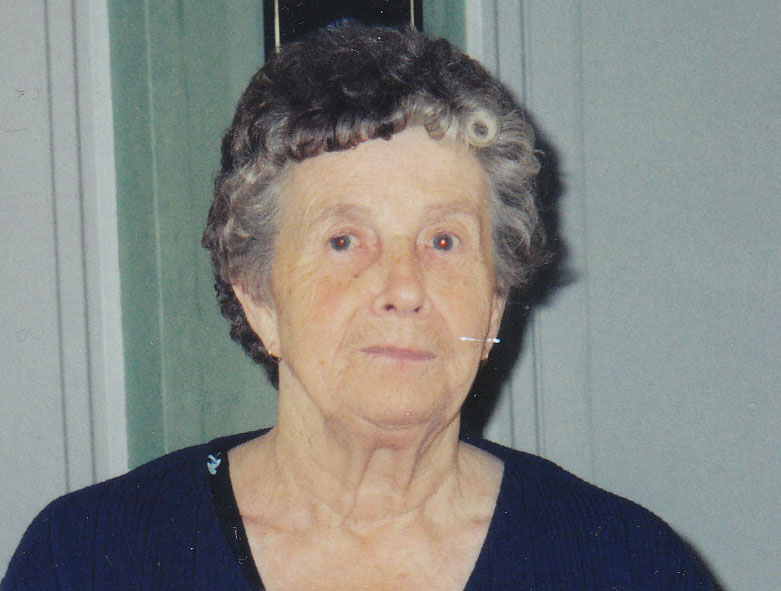 Clara McLean of Listowel - Age 84
1932-08-01 - 2016-10-01

At Fordwich Village Nursing Home, Fordwich, on Saturday, October 1, 2016, Clara D. McLean, formerly of Listowel in her 85th year.
Beloved wife of the late Russell McLean. Loved mother of Bill & Judy, Barb, Fay & Bruce, Ed & Bonnie, Nora & Keith, John & Tammy, Beth, Morley, Sam, Brenda, Katie. Fondly remembered by many grandchildren & great-grandchildren. Predeceased by sons Lloyd & James, son-in-law Jack Kindred & grandson Cory Baker.
Funeral service to be held at the Gorrie United Church, Gorrie, on Tuesday, October 4, 2016 at 11 am with Rev. Jeff Hawkins officiating. Interment Fairview Cemetery.
Funeral service to be held on
Tuesday 04th of October 2016 at 11:00am
Gorrie United Church
Visitation @ the Listowel Community Family Funeral Home, Wallace Ave. N. at Fairlane Road, Listowel, on Monday, October 3, 2016, from 7 – 9 pm.
Location
Albert St
Gorrie
N0G 1X0
Canada
(519) 335-6622