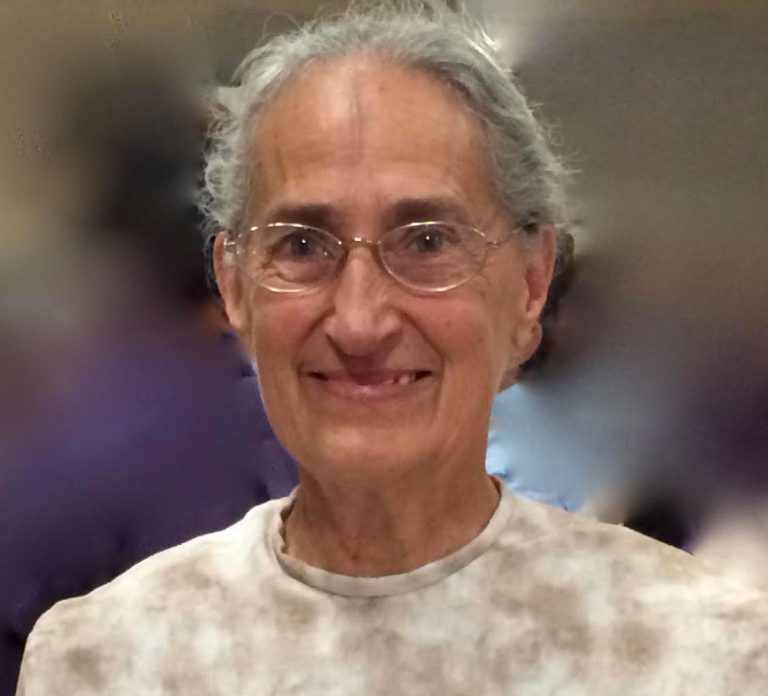 Adeline H. Brubacher of Linwood - Age 70
1945-11-18 - 2016-11-01

Mrs. Adeline H. (Reesor) Brubacher, of Linwood, passed peacefully into the arms of Jesus on Tuesday, Nov. 1, 2016, at the Listowel Memorial Hospital, in her 71st year.
Beloved wife of Mervin Brubacher. Much loved mother of Glen & Susan, Catherine & Mark Lichty, Louise & Marlin Sauder, Rebecca & Jeffery Bauman, Simeon & Brenda, Sharon & Kenneth Martin, Annie & Dirk Kuepfer, Wayne & Brenda and Sarah & Dale Loewen. Fondly remembered by 38 grandchildren.
Dear sister of Annie H. & Robert Bauman, Ina H. Reesor, Margaret & Wayne Heatwhole and sister-in-law of Irene Wagner, Lloyd & Candice Brubacher, Willard Brubacher, Alice & Clayton Knarr and Walter Strickert.
Predeceased by sisters Esther H. & James (Mac) Armstrong, Naomi H. Reesor, brother Henry C. Reesor and sister-in-law, Verna Strickert and her parents Willis B. & Annie (Hoover) Reesor.
A special thankyou for the warm care provided by all medical staff who assisted Mom during her journey with cancer.
Interment adjoining church cemetery.
Memorial donations to Crystal View Mennonite Church sewing circle or the Canadian Gospel Echo Team would be appreciated.
Funeral service to be held on
Sunday 06th of November 2016 at 2:30pm
Crystal View Mennonite Church
Visitation @ Listowel Community Family Funeral home, Wallace Ave. N. at Fairlane Rd., Listowel, on Friday, Nov.4, 2016, from 2 – 4 & 7 – 9 pm and further visitation at Crystal View Mennonite Church, Floradale, on Saturday, Nov. 5 from 2 – 4 & 7 – 9 pm where funeral service will be held on Sunday, Nov. 6 at 2.30 pm with Mark Brubacher officiating.
Location
2167 Floradale Rd
Floradale
N0B 1V0
Canada
(519) 669-2660