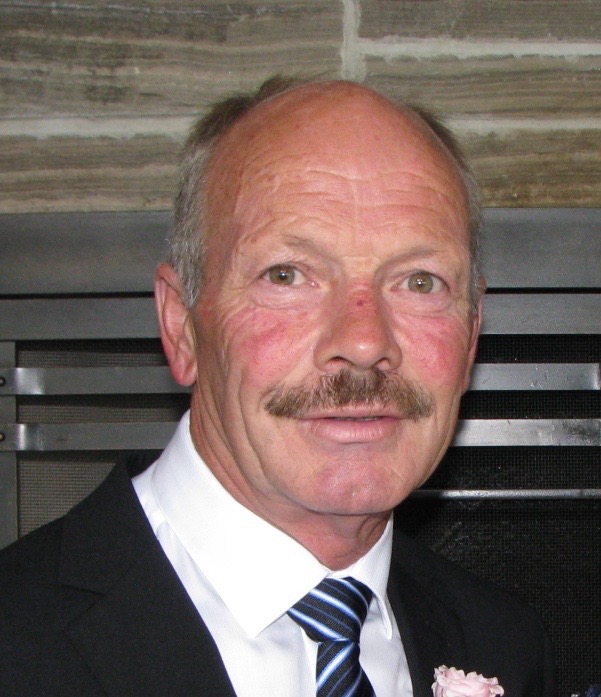 Richard Donald Rozendal of Gowanstown - Age 61
1955-03-24 - 2016-06-14

On Tuesday, June 14th, 2016, Richard Donald Rozendal, of Gowanstown, in his 62nd year.
Beloved husband of Marg (Koster) Rozendal. Loved father of Michelle Rozendal, Caroline (Rozendal) and Troy Cluthé, Marie Rozendal and Phil Coghlin, and Rhonda (Rozendal) and Jamie Almey.
Loved Grandfather of Samantha Jacklin and Samson Wells, and Justin Jacklin, Abby and Maddyn Cluthé, Talia, Caleb, Delilah, Mackinnon and Baby Coghlin, and Baby Almey.
Loved son of Maria and the late Dirk Rozendal. Dear brother of Roy and Jane Rozendal, Frank and Wanda Rozendal, Irene (Rozendal) and Martin Geerlinks, Jake and the late Linda (Rozendal) Thalen.
Fondly remembered by mother-in-law Margretha Koster and the late John Koster. Also survived by sisters-in-law and brothers-in-law Coba Messing, Diane and Hank Ottens, Ed and Rita Koster, Janet Koster, Irene Koster and fiancé Brian Steckley. Predeceased by brothers-in-law Jake and Lambert Koster.  Fondly remembered by many nieces, nephews and cousins.
Memorial remembrances to Steve Kerr Memorial Complex or Heart & Stroke Foundation would be appreciated.
Funeral service to be held on
Saturday 18th of June 2016 at 10:00am
Bethel Christian Reformed Church
Visitation to be held at Bethel Christian Reformed Church, Listowel, on Friday, June 17th, 2016, from 12 noon until 2:30 pm and from 6 pm until 8:30 pm, where the funeral service will be held on Saturday, June 18th, 2016 at 10 am with Pastor Henry Meinen officiating. Interment Fairview Cemetery, Listowel.
Location
345 Elizabeth St E
Listowel
N4W 2P7
Canada