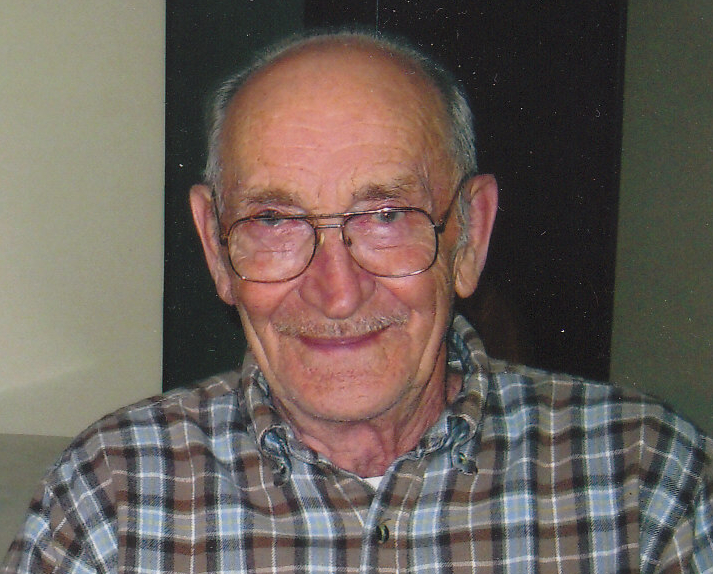 Lloyd Boyne of Listowel - Age 90
1926-01-29 - 2016-10-06

At Listowel Memorial Hospital on Thursday, October 6, 2016, Lloyd Nelson Boyne of Listowel, in his 91st year.
Beloved husband of the late Fern K. (Gile) Boyne. Loved father of Bob & Joanne Boyne. Fondly remembered by grandchildren; Kyle & Stephanie, Cody & Elizabeth, Kirby Boyne & great-grandchildren; Madeline, Gabriel and Thatcher. Dear brother of Marj & Bill Grover and brother-in-law of Helen Boyne. Survived by many nieces & nephews.
Predeceased by sisters; Mildred & Grace, brothers; Cecil, Wellington, Art & Blake, sister-in-law & brothers-in-law, Greta, Greg & Earl and his parents, John & Susan (Leppard) Boyne.
In lieu of flowers, donations to Listowel Memorial Hospital Foundation or North Perth Community Hospice would be appreciated.
Major Andrew McKeever Branch 259 will hold a memorial service at the funeral home on Thursday, October 13, 2016, at 9:45 am.
Funeral service to be held on
Thursday 13th of October 2016 at 11:00am
Listowel Community Family Funeral Home
Visitation at the Listowel Community Family Funeral Home, Wallace Ave. N. @ Fairlane Road, Listowel, on Thursday, October 13, 2016, from 10 am until the time of service at 11 am with Rev. George Russell officiating. Cremation with interment at Fairview Cemetery, Listowel.
Location
8372 Fairlane Road
Listowel
N4W 3H2
Canada
519-291-4947