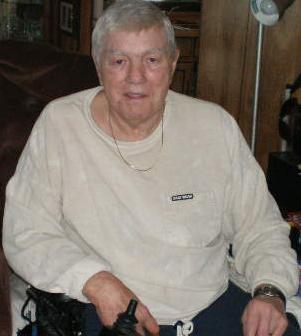 Kenneth Wilbert Hodgkinson of Listowel - Age 77
1939-04-02 - 2017-01-05

At Listowel Memorial Hospital on Thursday, January 5, 2017, Kenneth Wilbert Hodgkinson, of "The Village", Listowel, in his 78th year.
Beloved husband of Bonnie (Fulford) Hodgkinson. Loved father of Marc & Patti, Mike & Jessica and Matt & Shiela. Dear brother of Keith & Barb. Fondly remembered by grandchildren; Katie & Nathan Davey, Brett Hodgkinson, Makayla Hodgkinson, Jordan, Brooke, Drew and Nolan Tessmer; Fionn & Clodagh McCormack, Nicole & Steve Zahnd, Trevor & Amanda Cork, Julia Cork & Keegan Morrison, as well as 7 great-grandchildren. Also remembered by extended family; Stuart & Jeanette Tessmer and Tanya & Kevin McCormack. Uncle of Bradley & Jeffrey and nephew of Jean McLeod. Son-in-law of Evelyn Fulford and brother-in-law of Gladys Fryfogle.
Predeceased by his first wife Ruth, brother-in-law John Fryfogle and his parents, Wib & Grace Hodgkinson.
Spring interment Fairview Cemetery, Listowel. Memorial donations to Steve Kerr Memorial Complex or Listowel Memorial Hospital Foundation would be appreciated.
Funeral service to be held on
Saturday 07th of January 2017 at 2:30pm
Knox Presbyterian Church
Visitation at Listowel Community Family Funeral Home, Wallace Ave. N. at Fairlane Rd., Listowel, on Friday evening, Jan. 6, 2017, from 7 – 9 pm. Service at Knox Presbyterian Church, Listowel, on Saturday, Jan 7, at 2:30 pm. with Rev. Don McCallum & Rev. George Russell officiating.
Location
220 Livingstone Ave. N.
Listowel
N4W 1P9
Canada