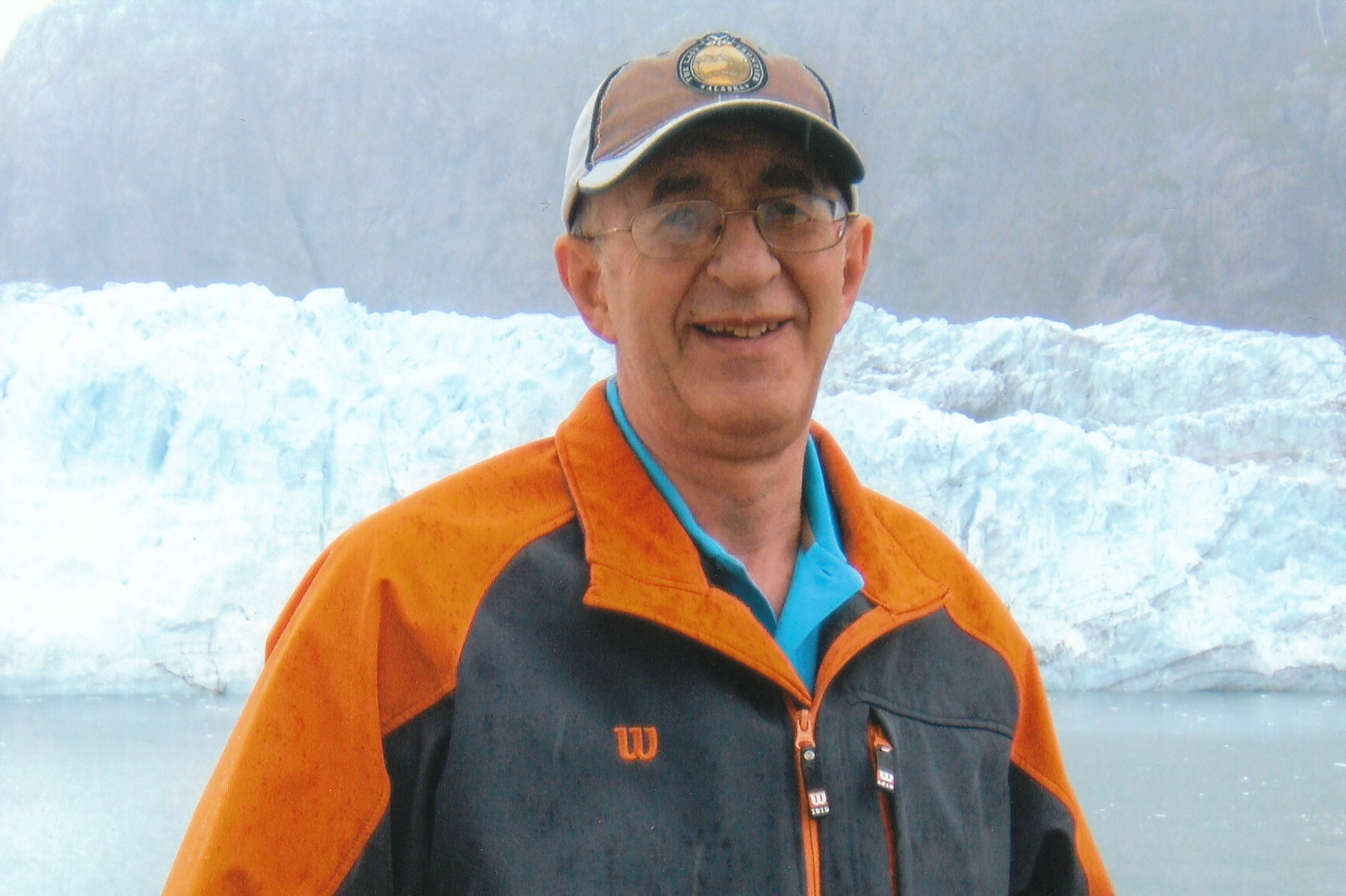 Mr. John Donkersgoed of Listowel - Age 74
1941-12-08 - 2015-12-23

John Donkersgoed, of Listowel, passed away at Victoria Hospital, London, on Wednesday, December 23, 2015, in his 75th year.
Deeply loved and cherished husband of Rita (Burgler) Donkersgoed.
Loved father of Janette & Murray Leis, Bert Donkersgoed, Henry & Nadina Donkersgoed, Teresa & Jim Bateman, Wayne & Sherise Donkersgoed, Andrew Donkersgoed and Krista Hamlin.
The most amazing grandfather of Alyssa, Ashley, Emily, Sarah, Chelsea, Jaxson, Eric, Vivian, Brycen and Brielle.
Dear brother of Klaas & Tina Donkersgoed, Sharon Drost, Mia & Luke Rumph, Philip & Bernie Donkersgoed, Bertus & Barb Donkersgoed, Henry & Diane Donkersgoed and brother-in-law of Henk & Allie Katerberg, Fenny Donkersgoed and Roely Donkersgoed.
Predeceased by his parents, Gijsbert & Gertrude Donkersgoed and his siblings; Gary, Bert, Philip, Tressa Katerberg, Jenny Barendregt and brothers-in-law, John Drost, Henk Barendregt & John Immink.
John was born on December 8, 1941, in Putten, Holland and immigrated to Canada with his family at the age of six and settled in Moorefield, Ontario. He took over the family farm with his brother Klaas and managed a successful dairy farm for 30 years until his semi-retirement. When retirement did not suit he took up a baker's position with his wife Rita at Anna Mae's Restaurant until his full retirement in 2011.
John had a love of woodworking and was always making picture frames to display his many and ever growing posse of grandkids. Building birdhouses was an ever growing project. He was always willing to help his family by lending his tools or expertise. John was truly the centre of his family and we could not have dreamed of a better man to fill the position.
Funeral service to be held on
Wednesday 30th of December 2015 at 11:00am
Listowel Pentecostal Church
Visitation will be held at the Listowel Community Family Funeral Home, Wallace Ave. N. at Fairlane Rd. on Tuesday, December 29, 2015, from 2-4 and 7-9 pm.
Funeral service to be held at the Listowel Pentecostal Church on Wednesday, December 30, at 11 am with Pastor Fred Erb officiating. Interment Fairview Cemetery, Listowel. Memorial donations to the Listowel Memorial Hospital Foundation, Victoria Hospital Critical Care Trauma Centre or the Heart & Stroke Foundation would be appreciated.
Location
5629 86 Main Hwy
Wallace
N4W 3H4
Canada