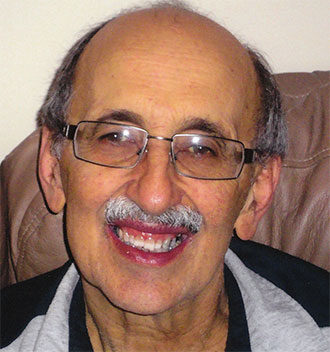 Bertus Donkersgoed of Gowanstown - Age 65
1951-05-08 - 2016-12-14

Bertus Donkersgoed, of Gowanstown, passed away at Freeport Hospital, Kitchener, on Wednesday, December 14, 2016, in his 66th year.
Deeply loved and cherished husband of Barbara (Szatarski) Donkersgoed. Loved father of Benjamin Donkersgoed & his wife Juliana, Bonnie Fox & her husband Andrew & their daughter Myla, Brittany Koster & her husband Jeff & their children, Katie, Brooklyn & Jake.
Dear brother of Klaas & Tina Donkersgoed, Sharon Drost, Mia & Luke Rumph, Philip & Bernie Donkersgoed, Henry & Diane Donkersgoed and brother-in-law of Henk & Alie Katerberg, Fenny Donkersgoed, Roely Donkersgoed and Rita Donkersgoed.
Predeceased by his parents, Gijsbert & Gerritje Donkersgoed & his siblings; Gary, Bert, Philip, Tressa Katerberg, Jenny Barendregt, John Donkersgoed & brothers-in-law, John Drost, Henk Barendregt & John Immink.
Bertus was born on May 8, 1951, in Brandon, Manitoba. He was a cabinet maker by trade and enjoyed his career with Tralee Kitchens.
Funeral service to be held at the Listowel Pentecostal Church on Tuesday, December 20, at 1 pm with Rev. Keven Rooney officiating. Interment Fairview Cemetery, Listowel, Ontario.
Memorial donations to Listowel Pentecostal Church would be appreciated.
Funeral service to be held on
Tuesday 20th of December 2016 at 1:00pm
Listowel Pentecostal Church
Visitation will be held at the Listowel Community Family Funeral Home, Wallace Ave. N. at Fairlane Rd. , Listowel on Monday, December 19, 2016, from 2-4 pm & 7-9 pm.
Location
5629 86 Main Hwy
Wallace
N4W 3H4
Canada