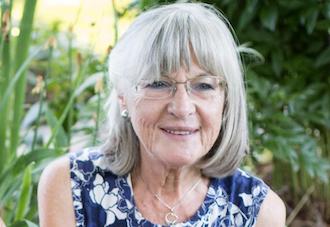 Joanna Mulders of Listowel - Age 86
1937-10-06 - 2023-10-09
Mulders, Joanna Margaret (nee van Dam) passed away peacefully, at the age of 86 on October 9, 2023, in Listowel, Ontario. Joanna is deeply missed by her four children Alice, Joyce (Everett), Tanja and Saskia, two grandchildren Saskia (Jay), and Tim, two great-grandchildren Ayana and Zaniah, her siblings Paul and Maria, and her many nieces, nephews, and friends. Joanna's passion was the outdoors and she loved gardening. Her little garden at her home in Listowel was beautiful and she spent many an afternoon throughout the seasons tending to the plants and flowers. She loved animals and her little dog Alfie was her companion throughout most of her days in Listowel. Cultural events were always of interest to her and she also had a great interest in travelling, although she perhaps didn't get to travel as much as she would have liked. She had warmth and compassion for all living things. She had a great sense of humour and a wonderful laugh. She was always charitable to those around her and was a caring and loving mother to her four children and a loving grandmother and great-grandmother to her grandchildren and great-grandchildren.
In her passing, Joanna joins her husband Evert, her parents Gerardus and Cornelia, brothers Hubert, Frank and Louis and sisters Theresa and Corrie. Joanna's family would like to give special thanks to Dr. Gateman and to the dedicated and caring staff at the Listowel Memorial Hospital. In lieu of flowers, donations may be made to the Diabetes Canada or the Heart and Stroke Foundation of Canada.
Those we love don't go away. They walk beside us every day. Unseen, unheard, but always near. Still loved, still missed and very dear (unknown).
A private celebration will be held at a later date.
Condolences & donation information is available at
wwwlistowelfuneralhome.com
A private celebration will be held at a later date.
A private celebration will be held at a later date.
Location
8372 Fairlane Road
Listowel
N4W 3H2
Canada
519-291-4947