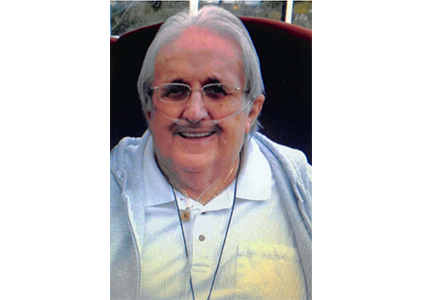 Jim Snider of Listowel - Age 81
1933-06-13 - 2014-09-24

Jim Snider of RR# 1 Listowel, passed away peacefully at the Listowel Memorial Hospital on Wednesday September 24, 2014 in his 82nd year, never alone and surrounded by his loving family. He will be lovingly missed with everlasting memories by his wife Donna, his daughter Kelli & husband Christopher Di Carlo, sons Jason & wife Alyssa, Jamie & wife Bettina, Brandon Snider & Caroline Robic and Mike Snider. Lovingly remembered by grandchildren, Marius Di Carlo, Ashlynn & Ayla Snider, Sam Snider, Innez & friend Justin Gautreau and Miranda & friend Justin Nelson & Alicia Snider and great grandchild, Braxton Nelson. Also deeply missed by his sister Shirley & husband Ed Woroch, brother-in-law Mark & wife Janice Matheson. He will be missed and loved always by nieces, Lisa & husband Joe Neves and son Kaden Neves, Laura & friend Alex Scott and nephew Jon & Cheryl Matheson. Predeceased by grandson Mitchell Snider, parents Roy & Irene Snider and brother Wayne Snider & in-laws, David & Muriel Matheson.
Funeral service to be held on
Tuesday 30th of September 2014 at 11:00am
Memorial service at the family residence.
Visitation at Listowel Community Family Funeral Home, Wallace Ave.N. at Fairlane Rd., Listowel on Monday September 29th, from 5 to 9 pm
Location
86645 Maple Keys Line
Listowel
N4W 3G7
Canada