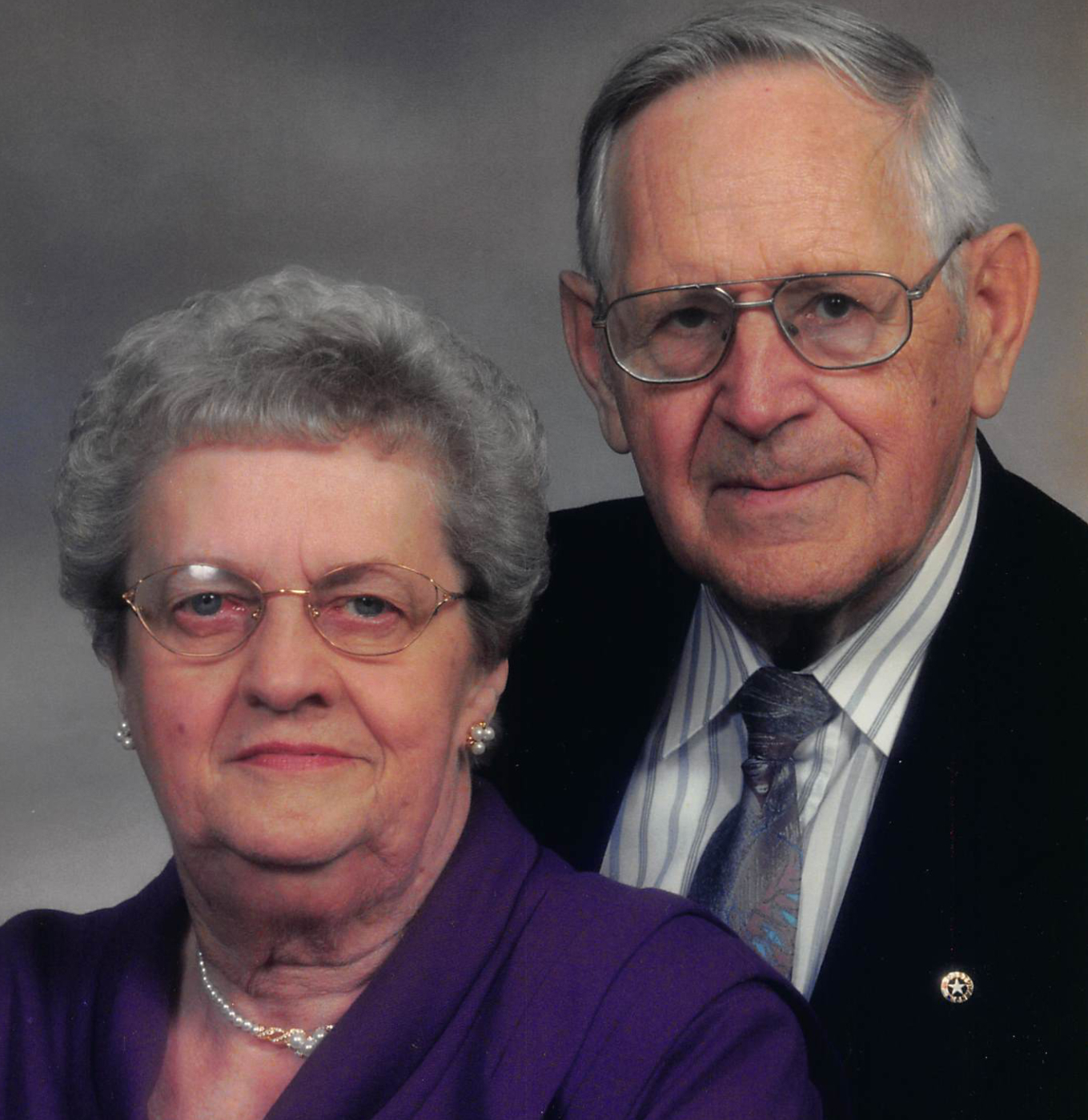 Delford Yost of Listowel - Age 89
1926-10-11 - 2016-09-20

Mr. Delford Aaron Yost of Knollcrest Lodge, Milverton, formerly of Listowel, passed away on Tuesday, September 20, 2016, in his 90th year.
Beloved husband of the late Helen M. (Schade) Yost (Feb. 2008). Loved father of Ken Yost of Listowel. Dear brother of Mrs. Vera Scheifele and brother-in-law of Mrs. Ethel Yost and Mrs. Shirley Schade. Also survived by many nieces, nephews, cousins and friends. Predeceased by two sisters, Mrs. Mildred Gale and Mrs Zerine Hammer, two brothers, Harry and Elroy, sisters-in-law and brothers-in-law, Mrs. Evelyn Yost, William Gale, Gordon Hammer, Wally Scheifele and Douglas Schade.
Delford was born in Mornington Township to the late Wilson and Mary Ann (Doerr) Yost. He resided in Listowel for many years having retired from Andrew Malcolm Furniture Company. Delford was a faithful member of Calvary United Church, past member of Listowel IOOF Lodge 160 and Deputy Fire Chief of the Listowel Fire Department for 22 years.
Funeral service to be held on
Friday 23rd of September 2016 at 11:00am
Listowel Community Family Funeral Home
Visitation at Listowel Community Family Funeral Home, Wallace Ave. N. at Fairlane Rd. on Friday, September 23, 2016, from 10 am until time of service at 11 am with Rev. George Russell officiating. Interment Fairview Cemetery. Memorial donations to Calvary United Church or Knollcrest Lodge Milverton are appreciated.
Location
8372 Fairlane Road
Listowel
N4W 3H2
Canada
519-291-4947